Recent Reads is where I talk about the last five books I finished reading that were not part of a specific tbr.
Inner Demon by J. Clisham
This was a random free 'book' on Kindle. The cover looks great. The premise sounds intriguing. A man hides in laundromats to keep a beast inside himself calm. But this isn't a book. Not even a short story. It's a few pages. One scene in what could be a promising novel. It was mostly a let down. I gave this ✰2✰ I would be willing to read something else by this author, but would read reviews first to be sure it was a complete story.
Nate the Great and the Pillowcase by Marjorie Weinman Sharmat and Rosalind Weinman
This was an extra read aloud for my daughter's kindergarten homeschooling. She loved the first Nate the Great book we read so much she had me order some others from the library and we read this one aloud before we started our next book. It was a cute story about Nate finding a missing pillow case for a friend's cat. It was silly and fun. And my daughter loved it. And I'm more proud than I should be that I solved the case before Nate told us the answer. I gave this book ✰4✰
Paper Girls, Vol. 3 by Brian K Vaughan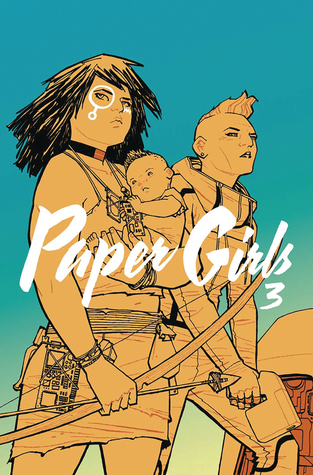 I had been reading this series one at a time over the last couple of weeks. I would read one and immediately order the next one from the library and read it as soon as it arrived. I decided after loving the third volume to just order the rest of the series so I could binge them all in a row only to discover the 4th is the last one currently out. It's on the way though. I love this series. I gave this book ✰5✰.
It is so much fun to follow these four girls hopping through time and learning about each other while they learn about the new world they find themselves in. They are some kickass not quite teenagers and they have some serious guts. I hope we get to see more of Jahpo and Wari in future books.
Herding Cats by Sarah Anderson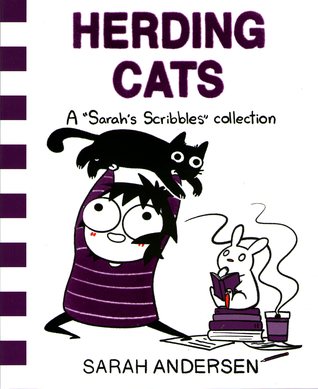 I didn't realize this was the 3rd book in the series when I ordered it from the library, but my library doesn't have the 2nd one. The comics are single page self contained units anyway for the most part so I don't think it matters too much to the enjoyment level to read the books out of order. Like the first volume I read this in one sitting. I gave it ✰3✰. It was enjoyable and I found myself relating to many of the comics, but not nearly all of them like in the first book. This one was aimed at creative people and I don't really consider myself to be one these days. It was still an overall enjoyable read and if the library ever gets that second book I will certainly read that one as well.
Dumbing Us Down: The Hidden Curriculum of Compulsory Schooling by John Taylor Gatto
This book is a collection of speeches given by the author about how public schools are used to train our children to be confused and controlled by the people in charge of their education and our country. It was insightful and simply added to my suspicions that we are failing our children. It certainly cemented my determination to homeschool my child. I didn't jump wholeheartedly in to all of the reasons given for our failing school system in this book, but enough of them rang true that I can't imagine sending my child to a public school to be broken and molded in to a form she is not meant to fit.
This book made me angry to read about how our children are being treated. When this book was originally written I was only four years old and not even in the school system yet. And nothing has gotten better. If you're looking for a short book about how you or your children were or are being schooled this is a great read that pulls no punches. I'll be thinking about it for a long time to come. I gave this book ✰5✰
During this time I also read Space to Dream: Poems by Stacie Eirich, but I'm not sure how to review a book of poetry as I rate it entirely on my emotions. How many and what kind of emotions the poems make me feel. I gave this book ✰4✰.
I'll be back (hopefully soon) with five more books I've finished. What have you finished recently?