I know I just did one of these for Christmas, but there are always more books on my radar. I didn't do too poorly on my Christmas Wishlist. I ended up with four out of the five books on that list.
My birthday is in two days so at this point I know what I bought for myself and I've ended up with four books I'll share here.
Life After Life by Kate Atkinson.
This book I have heard amazing things about. Specifically from Getting Hygge With It on Youtube. This book is about Ursula Todd. She lives over and over again in new lives. Some where she survives and some where she doesn't. It sounds like an interesting concept and a fascinating story.
Big Little Lies by Liane Moriarty
I've meant to read this books for years at this point. I thought I owned it, but couldn't find it anywhere, so I must have been mistaken. I've heard good things about both the show and the book. This book is about a group of mothers of kindergartners and a murder. As the mother of a kindergartner I'm sure I can relate to some of the things the mothers are going through, though I will hopefully not relate to the murder.
Pep Talks for Writers by Grant Faulkner
This is a book of tips and advice for writers from the Executive Direction of NaNoWriMo. In truth this book was one that was on my radar because I had seen it in the NaNoWriMo store over the past year of writing events, but it wasn't on the top of my list. I happened to find it on a great deal on Thriftbooks.com and scooped it up. I can't wait to boost my creative mojo!
The Seven Husbands of Evelyn Hugo by Taylor Jenkins Reid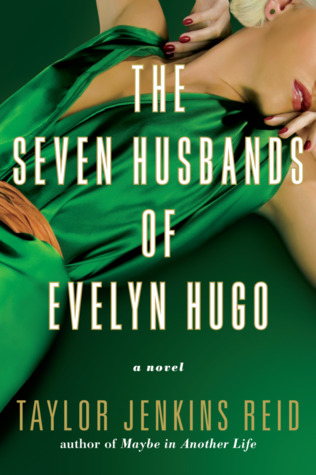 This book was included on my recent five star predictions post you can find here. This book is about Evelyn Hugo, an aging Hollywood movie star that wants to tell about her glamorous life and she wants Monique to write her story. I have heard nothing but good things about this book as well and I'm excited for the LGBT rep.
I can't wait to open these books this week and start reading them.
What books are you excited for?