Recent Reads is where I talk about the last five books I finished reading that were not part of a specific tbr.
Girl, Wash Your Face by Rachel Hollis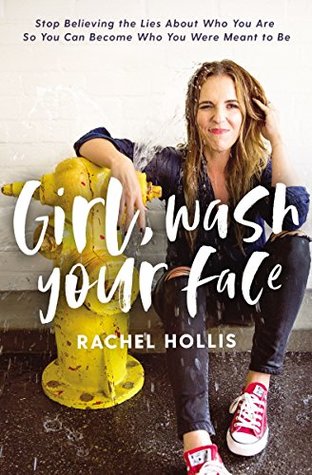 This was a very inspiring book. The author tackled 20 lies she believed about herself and how she realized that they were lies. She talked about really hard times in her life and how she made it through them. Sometimes with her faith sometimes with alcohol. She never shied away from telling the truth about what she's been through. It was overall a good read that I may go back to at some point and write down a few quotes that really struck me. However, I'm not really the intended audience and I gave this book ✰3✰. It was good and inspiring, but all of the religion included was just not for me. If you are a spiritually inclined woman I'm sure you'll get even more out of this book than I did.
Survivors by Sophie Littlefield
This was a short story from my Kindle Clear Out. This book is listed as just 29 pages on Goodreads, but you really get a lot of story out of those few pages. You learn about the world you are in, the monsters they are hiding from, the way various people are coping with the downfall of the world. There was even an ending to the short story of what would happen to the little boy that showed up where children are not allowed to live. I enjoyed reading this short story. I gave it ✰4✰. I would absolutely be interested in reading the three novels set in this same world.
Y: The Last Man, Vol. 7: Paper Dolls by Brian K. Vaughan
It didn't feel like very much happened in this volume. Someone is pregnant. We find out why the monkey might be immune. And we see Yorick naked. But that's about it besides some back story for the monkey and agent 355. I still enjoyed reading the volume, but don't feel like we made much progress in the overall goal of finding Ampersand and Beth. I gave this volume ✰3✰.
Y: The Last Man, Vol. 8: Kimono Dragons by Brian K Vaughan
In this volume we are finally reunited with Ampersand. We see children, several of them. And we meet Dr Mann's mother, when she stabs her daughter's girlfriend. This volume was action packed. It feels like we're unraveling the mystery of what happened a bit more in the volume and I can't wait to finish this series and find out how it all unfolds. Just two more volumes to go. I gave this volume ✰5✰
My Grandmother Asked Me to Tell You She's Sorry by Fredrik Backman
This book was wonderful. We follow Elsa, she's nearly 8 and she is bullied at school for being different. Her grandmother is her biggest fan and her only friend. When her grandmother dies of cancer she sends Elsa on an adventure meeting people and doing things that scare her. The whole book was simply amazing. I adored the characters and the language and the story. I gave this book ✰5✰
What did you read recently?