Recent Reads is where I talk about the last five books I finished reading that were not part of a specific tbr.
Convenience Store Woman by Sayaka Murata
This book was delightful. The language was crisp, the character was more relateable than I would have suspected. Keiko has worked in a convenience store for 18 years and society wants her to get married or find a real job. She is happy as a convenience store worker. She finds purpose and meaning in her life by working there and doing very well. I found myself envying her ability to take on that persona so easily. I thoroughly enjoyed this read. I gave it ✰4✰
Sadie by Courtney Summers
Sadie is about a girl who is looking for a man that hurt her and her little sister. This story is told partially by following Sadie on her quest and partly in the form of a podcast detailing a man following her steps in an attempt to find her for her family. This book was so engaging I just could not stop reading it. Goodreads says it's 308 pages, but I read it as an ebook on my phone and it did not feel anywhere near that long. I read it in a day and a half. I was totally engrossed in the story and I would have given it five stars if I had gotten some closure at the end, but the open ended ending makes me mostly feel unsatisfied even though it feels obvious what happened given the way the two narratives meet up. I would just feel better if it had been spelled out for me. I gave this book ✰4✰ and highly recommend it. Check Goodreads for trigger warnings though.
The Seven Husbands of Evelyn Hugo by Taylor Jenkins Reid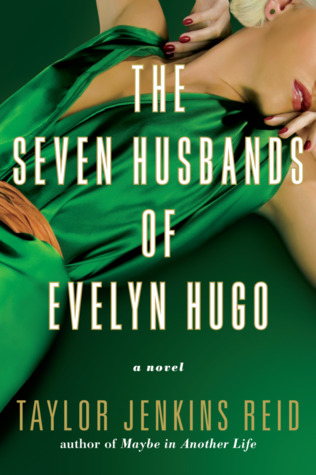 I received this book for my birthday in February. I predicted I would give this book five stars and it was really good. I settled on a ✰4✰ rating though. I loved the story. I was enthralled with how Evelyn was such an unapologetically "bad" person in general, but she loved with her whole heart, her whole being, the people that mattered to her. She took care of her own in the best way she could and sometimes that wasn't coming from a morally good place. I figured out why Monique was going to hate Evelyn 60 pages from the end and was completely unsurprised with the big reveal when it finally came. My biggest surprise of the book was when she didn't tell her mother. Evelyn was a fascinating character to read about and I enjoyed learning her whole life story and seeing what Monique, and I, could learn from her drive and determination to get what she needed and wanted from life. I'll go about it in a less vicious way though.
Y: The Last Man, Vol. 9: Motherland by Brian K. Vaughan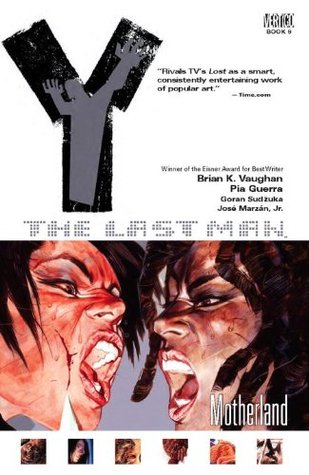 In this volume we find one of our companion's parent dead and another companion's parents crazy and evil. There are multiple babies and more on the way. Species that had died out after the plague resurface. It's a great adventure and all of the people we've been watching are getting closer to meeting up again. I gave this volume ✰4✰
Y; The Last Man, Vol. 10: Whys and Wherefores by Brian K Vaughan
This was the ending of the series and it was not everything I hoped for. Everyone came back together. The romance should have been able to begin, but was cut off by a death as per usual in this series. The ending was not entirely satisfying and the explanations in the wrap up were rushed. Some explanations we never got at all. I enjoyed the whole series overall and am glad to have finished the story of The Last Man. I gave this volume ✰4✰
What did you read recently?